ADULT COLORING BOOKS FROM LIFE ESCAPES
100th Book Celebration Coloring Book for Adults:
Enjoy coloring a page from each of the 100 Life Escapes Adult Coloring Books designed by Kimberly Hawthorne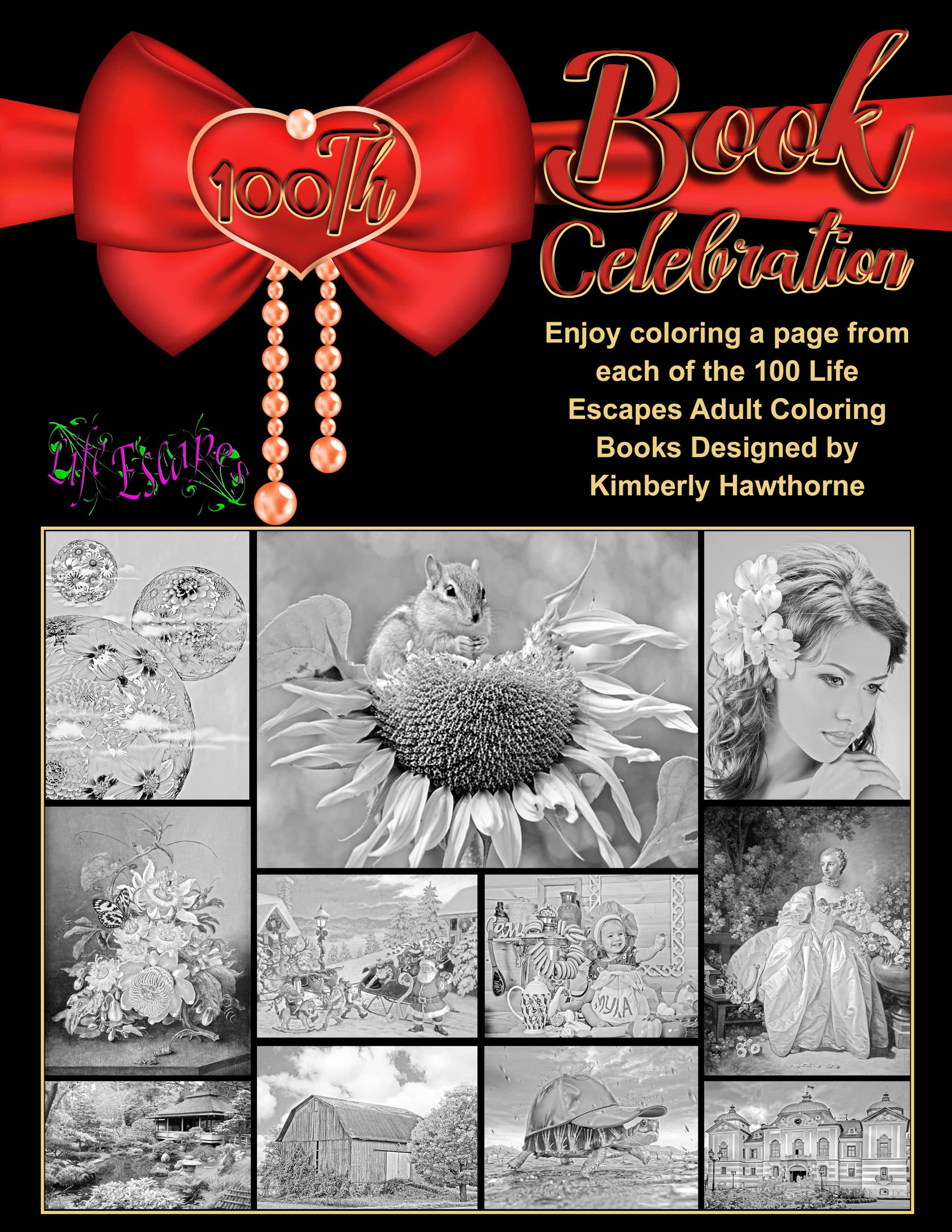 Guaranteed Safe Ordering of Our Digital Downloads is Done Through Ecwids Shopping Cart & PayPals Payment Gateway. We DO NOT collect or store any personal information on this site.
Get Book in Print on Amazon
Disclosure: Clicking a link to Amazon may result in a small commission to Kimberly Hawthorne when a qualifying purchase is made.