ADULT COLORING BOOKS FROM LIFE ESCAPES
Coloring Calendar Weekly Planner
Life Escape Adult Coloring Books 52 weekly grayscale Coloring Pages by Kimberly Hawthorne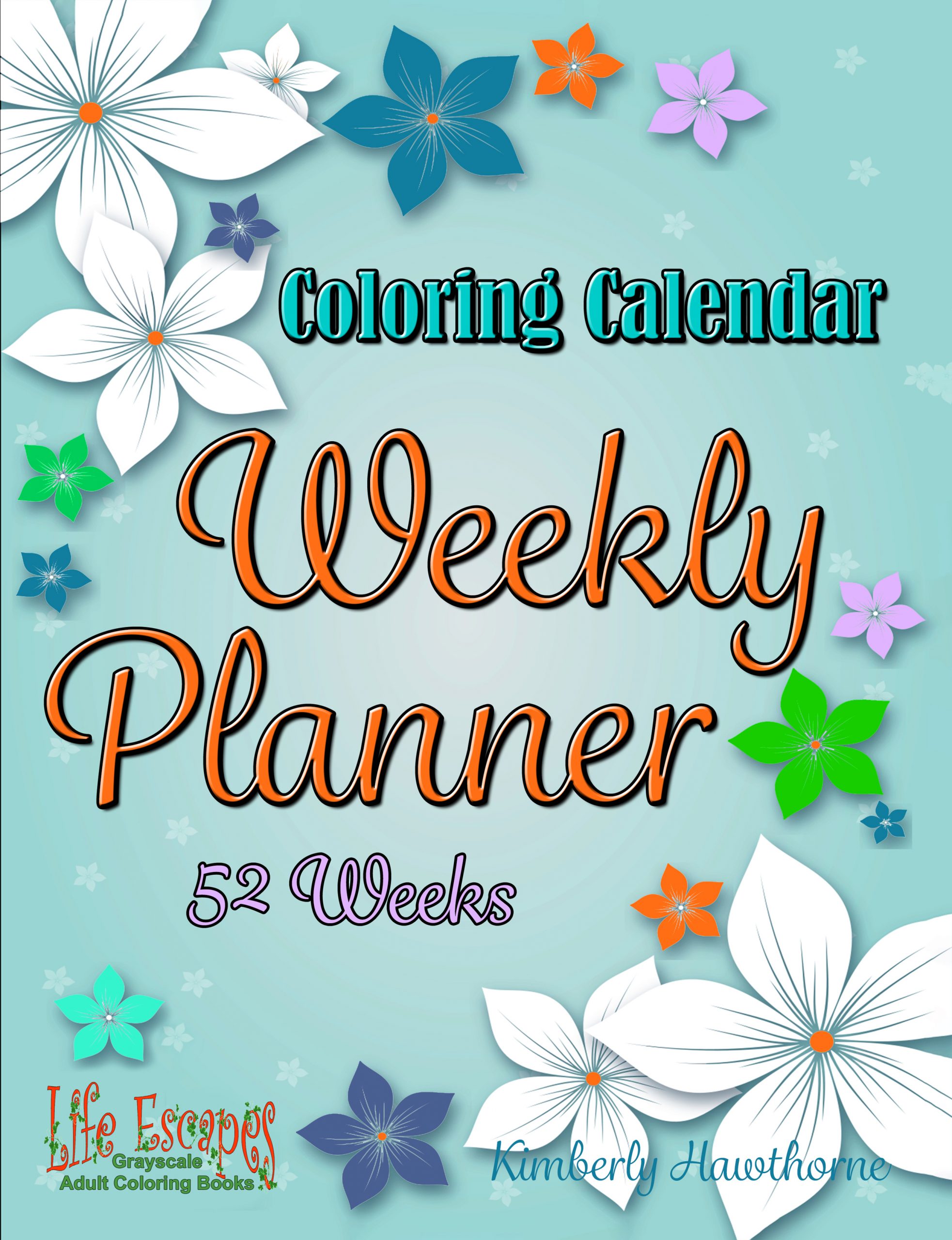 Guaranteed Safe Ordering of Our Digital Downloads is Done Through Ecwids Shopping Cart & PayPals Payment Gateway. We DO NOT collect or store any personal information on this site.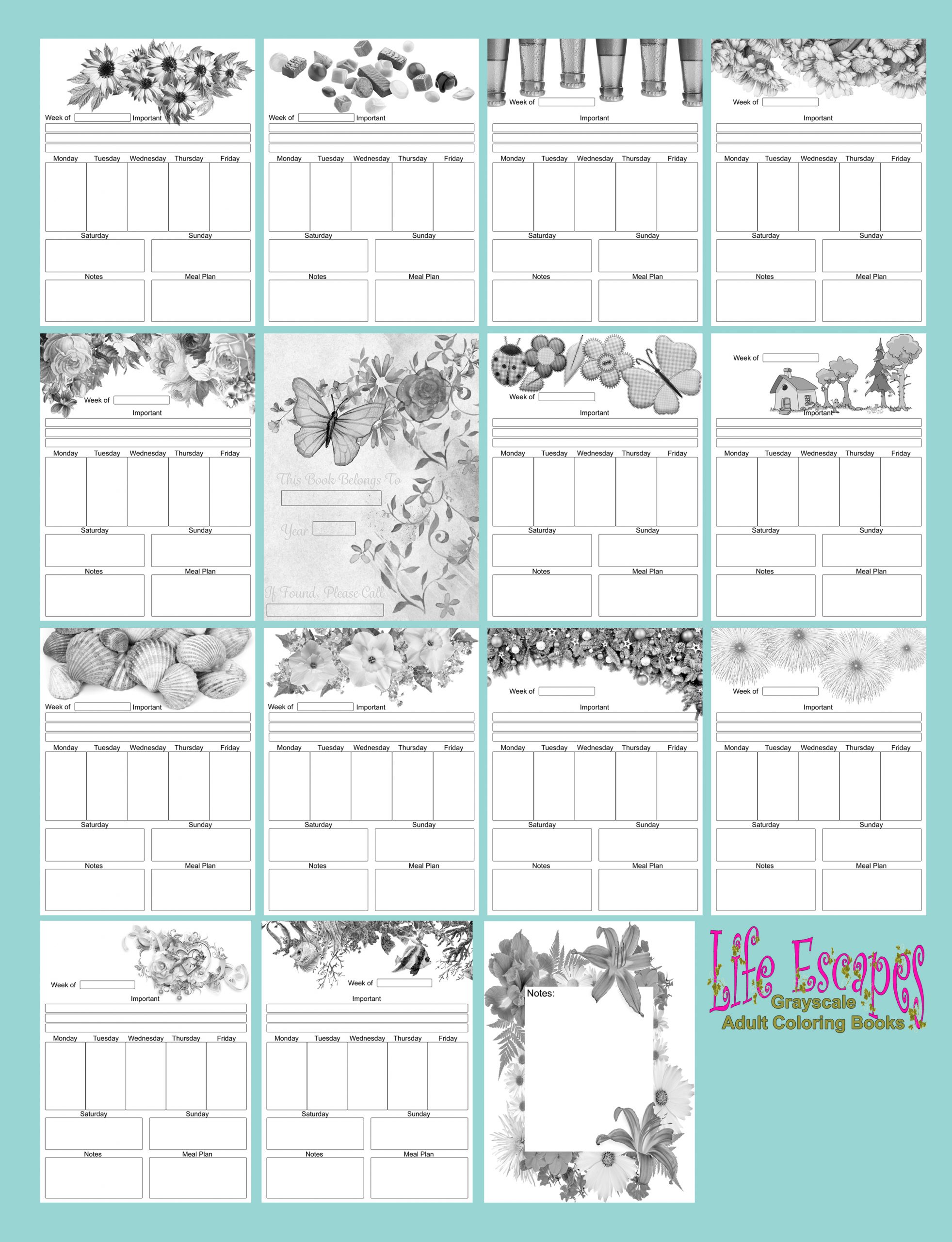 This is a weekly planner coloring calendar containing 52 coloring pages with 3 lines for important entries. A box for each day of the week. A box for notes and one for meal planning. Something to color on each page. Size of planner is 8.5 x 11 inches
Printable coloring calendar weekly planner comes with interior pdf, front cover pdf, back cover pdf and full cover pdf so you can have it printed with your choice of paper and binding such as spiral binding. A great gift idea.
This is also available in paperback on Amazon