ADULT COLORING BOOKS FROM LIFE ESCAPES
50 Cute Animal Faces Adult Coloring Book
Realistic Portraits of Wild & Domestic Animals to Color by Kimberly Hawthorne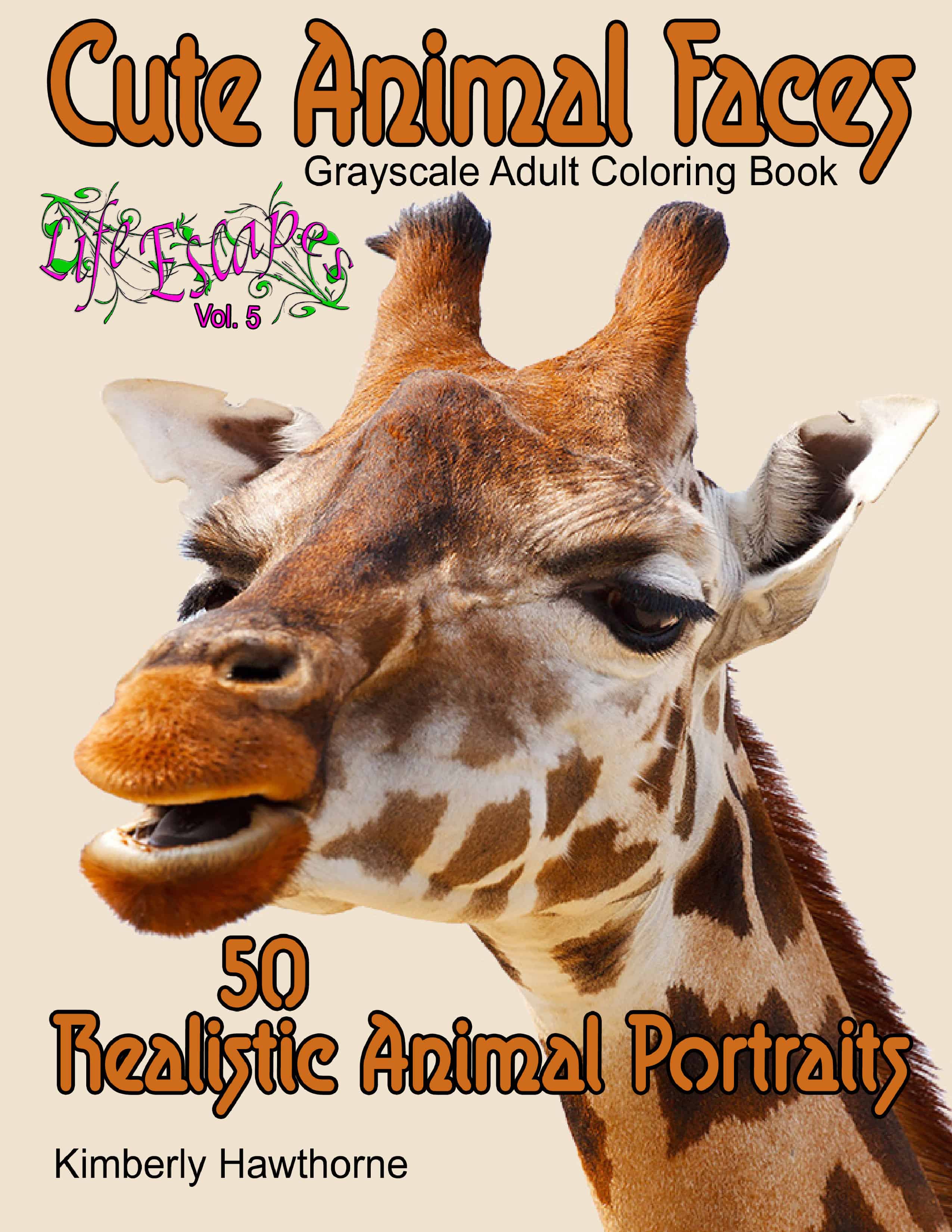 Guaranteed Safe Ordering of Our Digital Downloads is Done Through Ecwids Shopping Cart & PayPals Payment Gateway. We DO NOT collect or store any personal information on this site.
Get Book in Print on Amazon


"This is by far the best animals in grayscale adult coloring book I have ever seen.
Sandra LK

"Five Stars. Beautiful grayscale coloring book with awesome animal faces."
Slim
Cute Animal Faces Color Guide
Colored Pages from Customers