ADULT COLORING BOOKS FROM LIFE ESCAPES
Quaint Country Homes Coloring Book for Adults with 24 Bonus Coloring Pages
36 Country Homes, Farm Houses, Cottages: Grayscale Photos of Quaint Rustic Country Scenes, Country Homes, Farm Houses, Cottages, Gardens, Rural Landscapes and More by Kimberly Hawthorne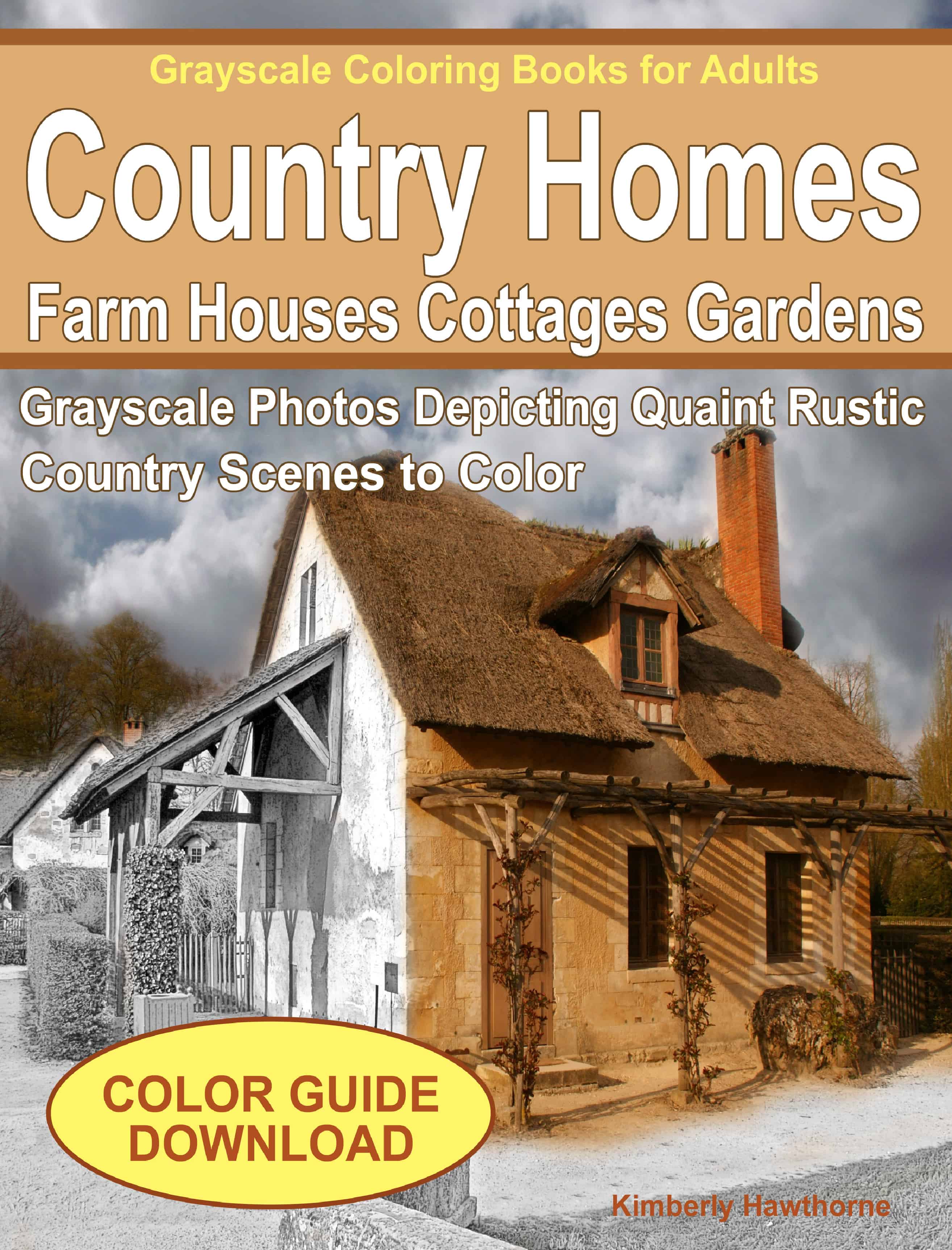 Guaranteed Safe Ordering of Our Digital Downloads is Done Through Ecwids Shopping Cart & PayPals Payment Gateway. We DO NOT collect or store any personal information on this site.
Get Book in Print on Amazon


"I really like this book"
Amazon Customer

"Not sure I have the skill for this type of coloring but the scenes are great and I will keep trying.
Sandra Kay Orr
36 Quaint Country Homes Color Guide