ADULT COLORING BOOKS FROM LIFE ESCAPES
How to Color Grayscale Video Tutorials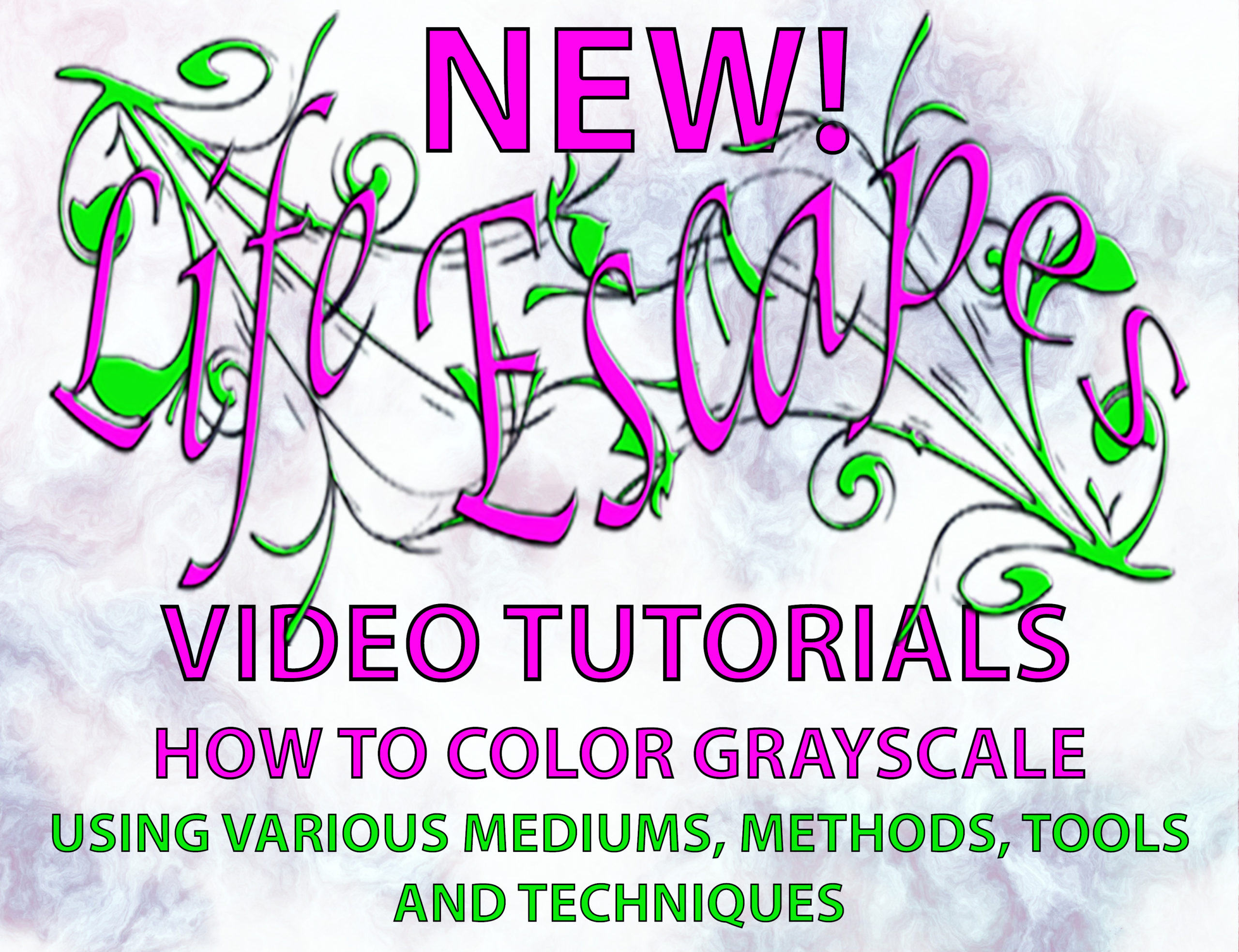 Introducing Life Escapes Video Tutorials
Learn how to color grayscale using various mediums, methods, tools and techniques. I know it may seem intimidating at first but really it is pretty simple. The results can be magical and you will be amazed at what you can accomplish. Typically when someone starts in grayscale, they end up loving it and prefer it over line art.
About Grayscale
What is Grayscale? Grayscale is typically referred to as color images converted into black and white and all shades of gray in between.
In most cases grayscale newbies find grayscale to be much easier and line art. With grayscale you don't have to guess where the highlights and shadows would be. Making your colorings look realistic is more likely to be a result in coloring grayscale and not in line art…unless you are an accomplished artist of course.
When I first heard about it, I couldn't find much information about it. I did some of my own experimentation and found out how incredibly FUN it is! So now I want to share my discoveries with you.
Learn methods and mediums used to create realistic water drops on flowers and leaves. This package contains 2 videos and 1 coloring page along with the original colored image.
NOTICE: Purchase of Life Escapes video tutorial includes personal usage rights only. You cannot share the files with anyone, resell the files, upload the files anywhere on the internet without written permission.
Free Color Palettes – Download Images
Free Stuff
Basics Video Tutorials
Quick Light Skin Technique
CHECK OUT THESE AMAZING DEALS