Waterfalls and Castles Coloring Book for Adults Digital Download
lewfc2017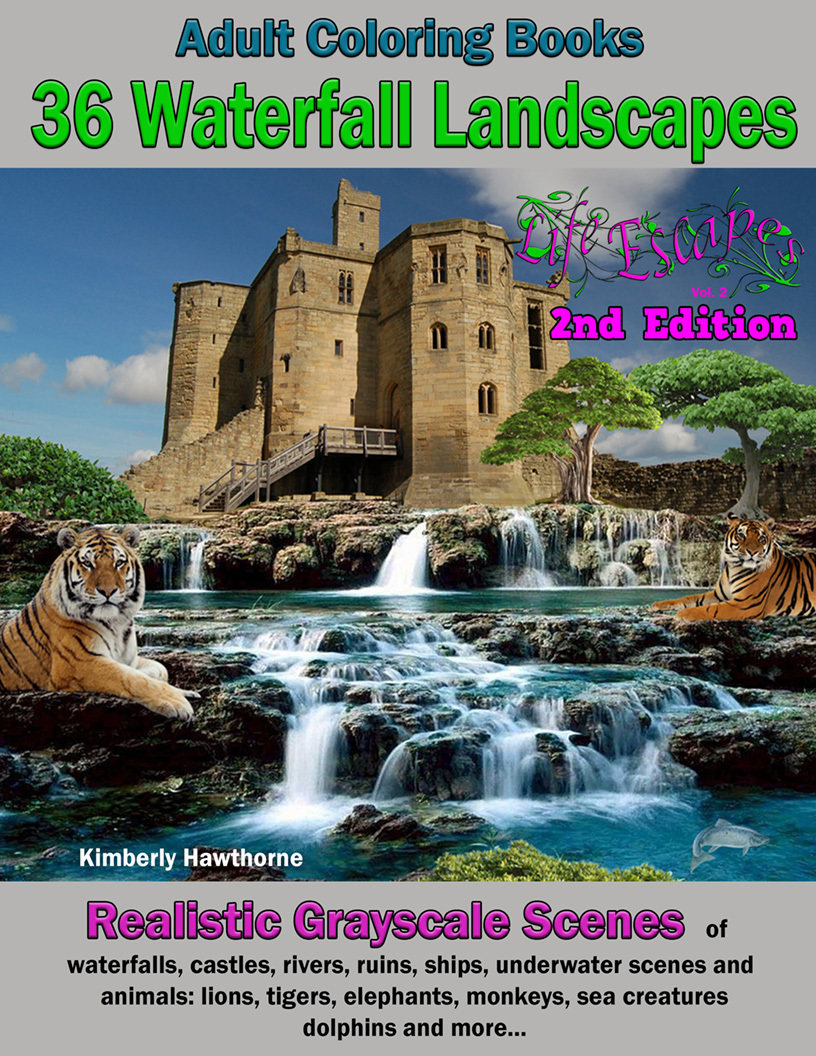 Adult Coloring Books: 36 Waterfall Landscapes 2nd Edition THIS IS A GRAYSCALE COLORING BOOK. Grayscale is very different than standard kidish types. This method allows colorists to create realistic images when finished. Realistic Original Scenes of waterfalls, castles, rivers, ruins, ships, underwater scenes, and animals
2nd Edition: Same great adult coloring book, we've just lightened the image as they printed darker than intended in the first edition. Also added are coloring tips and instructions in the back of the book. Each image is a unique blend of light grayscale with dark line detail and texture.
Color beautiful animals in nature scenes of castles, waterfalls and other realistic nature backgrounds as well as some underwater scenes to mix it up a bit. I hope you enjoy the benefits of texture, vivid details, as well as the use of light grayscale to help with shadows, depth and color blending. Create masterpieces even if you are a beginner. Relax and enjoy.
Adult coloring books by Life Escapes help you escape the stress of daily life with 36 waterfall scenes to color. This vol. 2 of our adult coloring books series is of water scene designs that are sure to please men, women and teens. Each original scene is filled with things like waterfalls, castles, rivers, flowers, ruins, ships, underwater scenes and animals: lions, tigers, elephants, monkeys, sea creatures dolphins and more.
So get out your color pencils and let your creative side take you away to a world of wonder. Finished pages fit in 8 x 10 frames for display.